PipingRock - Best Quality, Low Prices
PipingRock creates superior-quality, deep-discount supplements for you and your family. How do we strike this perfect balance of quality and value? We make our own vitamins.
Manufactured By PipingRock
By manufacturing our products and delivering them to your door, we eliminate outsourcing, distribution and retail costs that inflate other brands' prices. We happily pass the savings on to you and your family.
Plus, since we control every step of supplement creation, we can guarantee a higher standard of quality. Our products never leave our sight. Just look at some key steps that PipingRock performs in-house: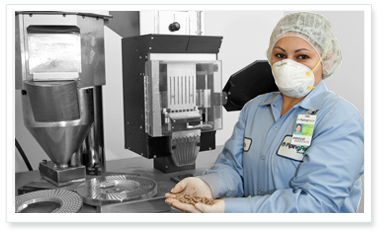 We hand-select our raw materials
In 40+ years in the natural products industry, we have discovered the best ingredient suppliers in the world. We only use ethical suppliers whose high standards of quality, purity and freshness match our own.
We formulate our products
PipingRock's in-house team of scientists and nutritionists creates supplements with ideal nutritional ratios, combinations and potencies. We design our supplements to maximize nutritional benefits for you and your family.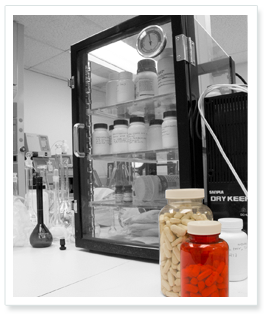 We own our manufacturing facilities
PipingRock's GMP-certified facilities include stainless-steel machines for blending, encapsulating and bottling. Since we own our facilities and equipment, we can guarantee sanitary conditions that we monitor daily.
We have our own cutting-edge laboratory
PipingRock tests for purity, potency and quality in our world-class analytical and microbiological lab. Our in-house lab gives us 100% certainty we're giving you the best. You simply can't get that by using an outside lab.
We assay our products
Each PipingRock product we manufacture undergoes hundreds of checks, in-process and post-production, for complete quality assurance. We guarantee that what's in the product exactly matches what's on the label.
We create & print our own labels and packaging
Our supplement warehouse's printing and packaging machinery saves money. This enables us to further discount our supplements and make health-enhancing nutrition affordable for everyone.
PipingRock's in-house manufacturing and direct-to-you shipping means lower production costs and incredibly affordable prices. And since we personally watch every manufacturing step, we can guarantee premium quality for you and your family.